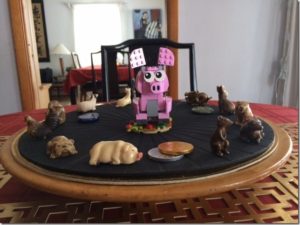 Feng Shui Design wishes you Good Luck and Many Blessings for the year of the Earth Pig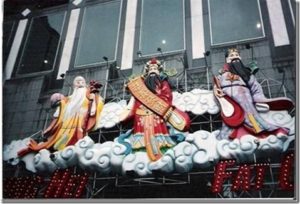 Fu, Lu & Shou – Hong Kong New Year 1994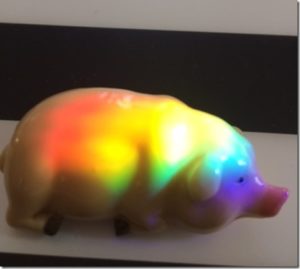 Earth Pig in crystal reflection spotlight
This is an auspicious time to plan for the future year and celebrate with family and friends today.
In China the next two weeks is spent partying and visiting house to house.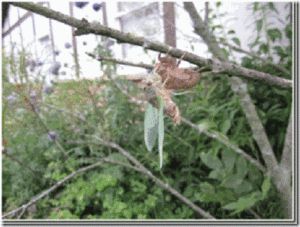 Cicada sheds its skin and comes out fresh and revitalized
This is an important time to let go, release, the things that trouble us in our homes and in our lives.
Find a fresh perspective and optimistic outlook for the coming year. The Cicada's"rebirth"signifies a fresh start.
Visualize good health, prosperity, harmonious relationships and happy days starting right now.

Adding or dusting off your Multifaceted crystals brings new energy. Incense burning and space clearing rituals break up negativity .

Giving Red envelopes with money gifts to your customers and others, including children, attract prosperity to the giver

Carrying a Tiger charm or a Pig charm with you .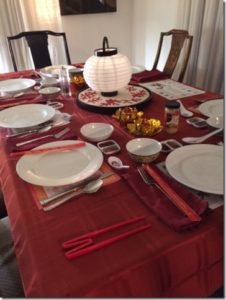 Good Luck and Best Wishes for the upcoming year!
Pam