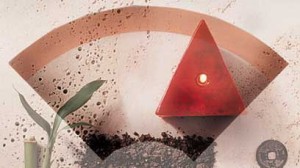 Pam Tollefson has an impressive professional profile.
President of Feng Shui Design consulting in homes and businesses internationally since 1992
Feng shui pioneer in the Midwest based in the Chicago/Milwaukee area
Lecturer and speaker to groups and organizations. Will custom design a training program to fit your needs: architect, acupuncturist, builder, designer.
Interior designer specializing in window treatments, fabric, and furniture
Floral designer and landscaper
Graduate student of Grand Master Lin Yun in US and Taiwan
Traveler in Hong Kong, Bangkok, China, and Korea
Graduate of the American Feng Shui Institute training in classical compass methods
Metaphysician, designer, astrologer, holistic health and Reiki energy worker
Speaker at the First International Feng Shui Conference in San Diego, 1996
Guest on HGTV Kitchen Design and all major network television and radio programs in Milwaukee and Chicago. Advised Chicago Cubs on WGN Radio.
Subject of numerous newspaper and magazine articles in Chicago/Milwaukee area
Contributing author to Contemporary Earth Design: A Feng Shui Anthology by Jami Lin
By necessity MY education was acquired elsewhere: from Coast to Coast and abroad. I've had the privilege of studying with the best teachers in the country and the world. I consult, teach and network with feng shui professionals everywhere. I would like to pass this knowledge on through this facility and introduce my colleagues' work. I am committed to the 'middle of the country' as my destiny, my karma, and my feng shui.
Inner Quest interview of Pam by Jay Stone produced by The Infinity Foundation (video on YouTube).