If there is harmony in the house,
there is order in the nation.
If there is order in the nation,
there will be peace in the world.
– Old Chinese Proverb
It's February, it's freezing, it's futile to go outside and play for very long. You want to hibernate but you're not a bear. You can still go to your bedroom and Feng Shui it. It's almost Valentine's Day… take a Friend.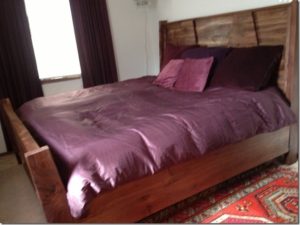 The Top Ten Feng Shui Tips for a Better Bedroom Life
Place your bed so you can see the main entrance to your room. You don't want your ch'i to be interrupted or startled. In the rear of the room, catty corner from the door is best. If this can't be done, a well placed mirror that reflects the doorway can help you see who may be coming in.
You don't rest as well if your bed is in direct line of the door. Too much energy (ch'i) is flowing directly toward you. If this is the only way you can place the bed, keep the door closed when you are in bed. Also, slow down the ch'i by putting something (e. g. crystal) between you and the door feet first. RELAX! (The Chinese consider a bed with your feet in line with the door as bringing bad luck because they carry the dead out feet first.)
Make the bedroom a relaxing place. Leave job or work related items such as computers, desks, etc., out of sight (preferably in another room).
Reduce clutter and blockages. Make sure energy flows easily. Smoothly around the room and in the closets.
Remove the "ghosts" of relationships past. Old love letters, ex's slippers in the closet still have his/her energy. The old energy can linger on your sheets, too. For a fresh start or new beginnings invest in new linens and maybe even a new bed.
Use the relationship color pink to enhance ch'i on bedroom walls, bedding and/or in accessories such as candles and flowers. You can "get lucky" with peach. Blue or green are great colors for growing children's rooms. No white blankets (Chinese shrouds), but white sheets are okay.
Create a healthier bedroom. Keep electricity usage to a minimum. Those LED clocks aimed too closely at your head all night can bombard you with electromagnetic fields, sound waves and who knows what else. Why risk it?? Just a few inches can make a big difference. Avoid electric sheets and blankets. Remember computer energy goes through walls. Watch where outside wires attach to the house. This physical hazard takes priority over any other bed placement rule. Test your bed area with a tri field meter if you are unsure.
Green plants give off oxygen, use carbon dioxide, reduce formaldehyde and symbolize growth and life. Watering plants and flower can be thought of as nurturing love. We take plants to the sick. However, don't go overboard on this remedy. A jungle brings it's own issues.
Don't let wooden beams or soffits come between you and your bed partner. You don't want beams to come across your body either. If you can't remove the beams, bamboo flutes can lift the oppressive energy.
Activate your bedroom energy with feng shui energy movers.

Multifaceted crystal balls energize dead space in your relationship area. As a "sex crystal" you could get pregnant.
Round mirrors promote understanding between partners and give insight. Use only small ones not reflecting the bed.
Mirrors expand your horizons and double your space but be careful in the bedroom. It is thought that your spirits get up in the night and leave the room as they should. If they see themselves in a mirror, they become confused and stay close. Then you don't sleep as well.
Elevate your mood with the sound of a brass bell or wind chime hung near the bedroom door so it will ring.
Stones, geodes, statues and pottery add stability to an unsettling situation in a relationship and/or can help you hold on to a spouse.
Fragrances (smell) such as incense, soft music (sound), and fabrics (touch) that feel good complete setting up a feeling for romance. Your room now appeals to all your 6 senses.
By using the Three Secrets Reinforcements – body, mind, and speech – you can add ten times the power to your feng shui adjustments.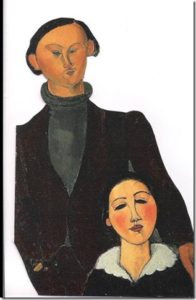 [Art Institute of Chicago Note Cards]
Which couple are you? Add pairs in your relationship area. Avoid pictures of single people or objects in the back right or SW area of your bedroom
The Lunar Calendar
February
10th – Full moon – Penumbral (vaguely visible) Lunar Eclipse – can be seen in North America+
12th – Lincoln's birthday
14th – Valentine's Day
22nd – Washington's birthday
26th – New Moon – Solar Eclipse – Visible in in South America and South and West Africa
28th – Mardi Gras
March
12th – Full Moon, Daylight Savings Time starts
20th – Vernal Equinox
27th – New Moon
April
9th – Mercury Retrograde
11th – Full Moon, Passover
16th – Easter
18th – Tax Day
22nd – Earth Day – "Plant a tree, a shrub or a bush" – Lady Bird Johnson
26th – New Moon
Pam Kai Tollefson, L.L.C.
Now with an office in the Madison area.